7 reasons why corporate go karting is perfect for your next office event
Why corporate go karting is the perfect office event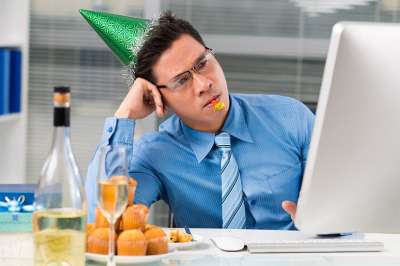 Forget humdrum corporate event ideas: office trivia, movie nights, escape rooms....Boring.
Choose an activity that'll really bring the team together, that'll get their adrenaline pumping, that'll settle old scores and be talked about around the office water cooler for months to come.
Corporate go karting, it's the ideal office event. Here are seven reasons why.
For specific product details, see our corporate go karting page.
7. Friendly competition for the whole team (even the boss)
Where else can Barbra from HR take on Martina from Management? Where else can Junior the Intern take on Bruno the Boss? In corporate go karting there is no pecking order, and no office politics.
There are only the rules of the track —fastest across the line wins, no matter their position, title or pay bracket. It's the ultimate level playing field, and it's sure to bring the entire team together in friendly competition.
6. Fast and furious fun
Most importantly, corporate go karting is a blast for all involved.
There are super fast super karts capable of 75km/h for the thrill-seekers as well as novice-friendly rookie karts for the newbies. Go karting caters to team members with all levels of skill and adventurousness.
From first time racers to experienced challengers, the entire team is sure to love the adrenaline fuelled action of real life racing. It's fast and furious fun. And of course, safety always comes first.
5. Get the track to yourself, rain or shine
At Ace Karts, we offer exclusive races for 12 racers or more, so you and your team can enjoy the entire track to yourselves. No rival company racers, no interruptions — just clear tarmac as far as the eye can see.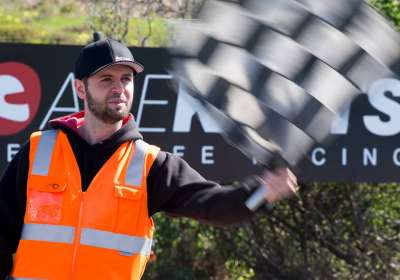 Plus, the track stays open in all conditions. Unlike many corporate event ideas, your race won't be cancelled because of a little rain. You can race no matter the weather: rain, hail or shine. Simply grab a wet weather suit from the pits at the track, or bring your own raincoat.
4. All-inclusive and hassle-free packages
Let's face it, between client deadlines, last minute requests from management, and a seemingly endless influx of emails, arranging corporate event ideas might not be a priority. So let us take care of it instead.
Book your corporate go karting with Ace Karts and we'll do everything, all in one easy package.
On race day, one of our experienced race directors will run your event, from start to finish. They'll answer any requests you may have and will generally ensure that the day runs smoothly.
3. Full catering or BBQ and BYO
Snags and beers? How about a scrumptious spit roast with all the trimmings? Or simple office favourites like sandwiches and wraps. It's your choice. We offer a full range of catering packages.
For drinks, you can set up a tab or purchase them individually from our canteen.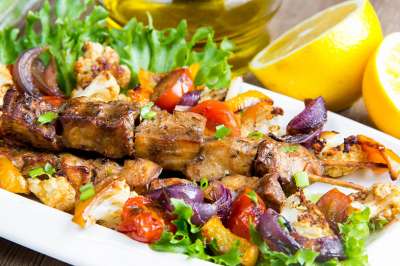 Alternatively, choose BBQ and BYO alcohol (for post-race drinks). We have full barbecue facilities. Just bring your meat and drinks, or select one of our barbecue packages.
We also cater for vegetarians, vegans, allergies, kosher and halal needs — just ask.
2. Conference room available
A race track equipped with its own boardroom-style facility? Yes, you read that right.
Corporate go karting customers get access to our fully-equipped conference room. It's ideal for presentations and announcements. Simply bring your notebook computer, projector or whichever technology you require for your event.
Plus, there's free Wi-Fi, catering available, as well as seating for the whole team.
1. Brings the entire team together
There's an old saying at the Ace Karts track, 'families that race together, stay together'.
Nothing brings people together like a couple of fast laps. Grudges, disagreements, office feuds all get left in the dust once workers get behind the wheel. It's a bonding session that is sure to bring the whole team together - yes, even Steve from IT will come out smiling.
It's an event that will be talked about for months or even years come. Champions will be made, challengers will race heroically, your entire team will come out closer than when they arrived at the track.
"Stop comparing corporate event ideas. Corporate go karting is it!"
Book your corporate go karting package today
Stop comparing corporate event ideas. Corporate go karting at Ace Karts is the simple, fun and affordable activity that you've been searching for. 
Contact us to arrange your corporate package today.
Why Ace Karts? With a 700m fully outdoor track, karts for all skill levels, and full corporate and dining facilities, we have earned a reputation for being Melbourne's favourite place to race.
Learn more on our corporate go karting page or call 03 9360 5005
Must Read
Ace Karts on 28 October 2016
It was a fantastic night of racing as our finalists battled it out for the Grand Final win ...
Read more
Ace Karts on 18 April 2016
You've shopped around. You've looked at a couple of karting centres' websites. And after careful thought, you've decided to go with an indoor centre out in the sticks - mainly because it' ...
Read more