The best race tracks in Melbourne and Australia
Nothing gets the excitement flowing quite like motor racing. Whether you're participating or speculating, every petrolhead loves a good race.
So, what are the best race tracks in Melbourne and across Australia?
Choosing the best track feels a lot like choosing a favourite child (except harder). Fortunately, we took a crack at it anyway. Here are some of our favourites, and why.
Albert Park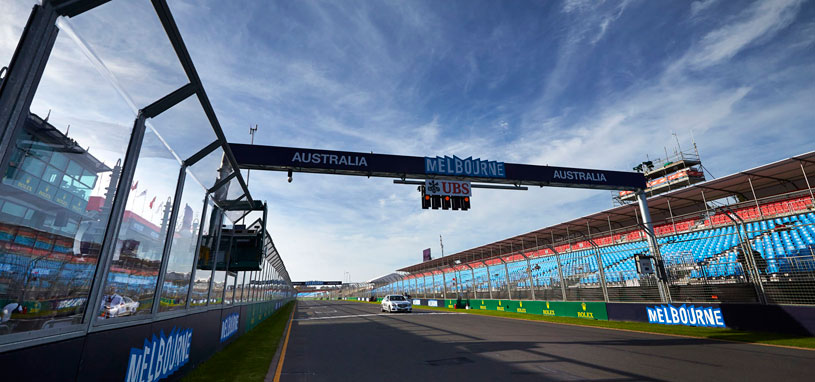 Location: Albert Park, Melbourne
Race type: F1, V8 Supercars
Top speeds: 312 kmph
Circuit length: 5,3 km
Albert Park is, of course, home to the Melbourne Formula One Grand Prix. The event that die-hard fans relocated to Melbourne for. It's a challenging track and always exciting to watch. The circuit comprises sections of public roads around Albert Park Lake to form the track, so you can drive on an F1 track for about nine months of the year.
Most of the corners aren't too sharp which means drivers usually maintain high speed around the curves. It's also a difficult track to overtake on because there aren't many long straights—making it one of the best race tracks in the Formula One competition. 
Mount Panorama Circuit
Location: Bathurst, New South Wales
Race type: V8 Supercars
Top speeds: 290 kmph
Circuit length: 6,2 km
The Bathurst 1000 is without a doubt one of the most iconic racing events in Australia, and it's held at one of the best race tracks in the country: Mount Panorama.
The track is made up of public roads for most of the year, and the 40 private residences that surround it are lucky enough to enjoy front row seats. The track boasts two long straights where speeds become blistering. Mountain Straight is 1,1 kilometres long, while Conrod Straight is 1,9 kilometres long.
Everyone loves Bathurst. What else is there to say?
Calder Park Raceway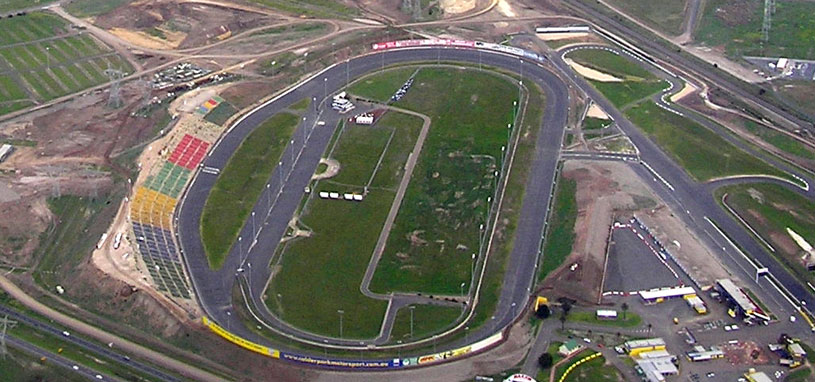 Location: Keilor, Victoria
Race type: Drag racing, APSA
Top speeds: 284 kmph
Circuit length: Various
Calder Park Raceway hosts many different events, including drag racing events and Australian Pro Street Association events.
The circuit can be configured in several different ways, and it's one of a few race tracks in Melbourne where you can actually get onto the tarmac without being a pro racer. If you're up for a challenge, racing at Calder Park is the ultimate adrenaline rush.
Sandown International Raceway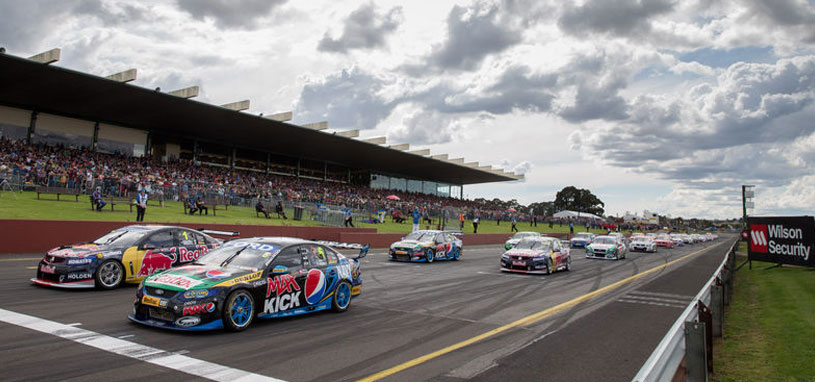 Location: Melbourne, Victoria
Race type: V8 Supercars
Top speeds: 261 kmph
Circuit length: 3,9 km
Sandown International Raceway is a permanent race track in the south-east of Melbourne. The long straights and sharp corners make this an exciting location for V8 Supercars to race.
Plus, Sandown International Raceway is one of the few race tracks in Melbourne where you can experience a Hot Lap in a V8 Supercar.
Phillip Island Circuit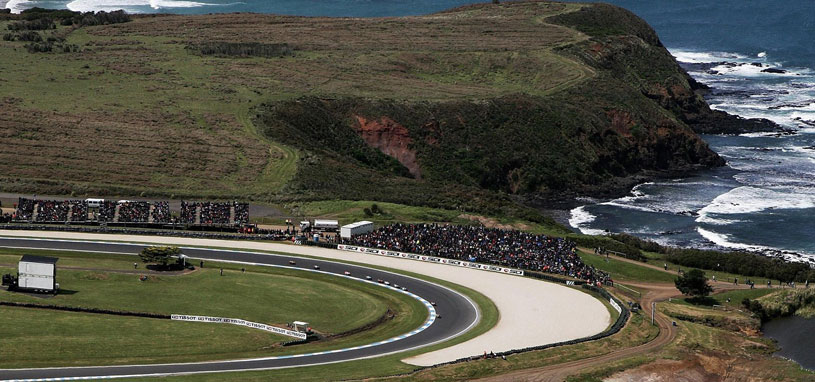 Location: Phillip Island, Victoria
Race Type: Superbikes, V8 Supercars
Top speeds: 286 kmph
Circuit length: 4,4 km
Phillip Island Circuit is probably best known for hosting two international motorcycle events: the MotoGP and World Superbikes. The fast, sweeping curves make it perfect for motorcycle events, but it also hosts the Supercars Championship for good measure.
Its broad scope of events—as well as its scenic location—makes Phillip Island an ideal weekend getaway, and one the greatest race tracks in Melbourne (or just outside of it).
Ace Karts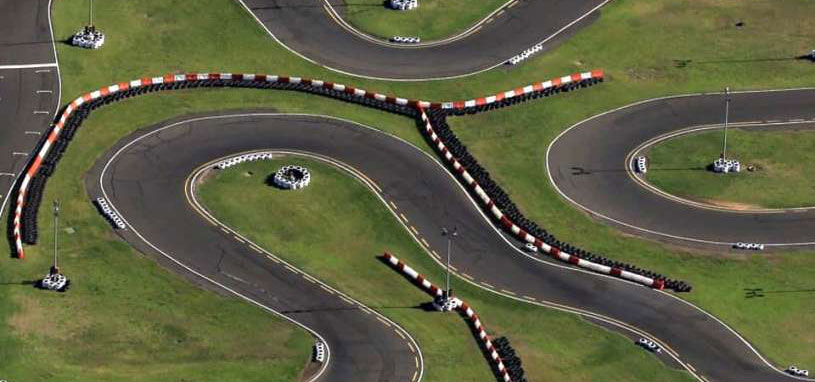 Location: Albion, Melbourne
Race Type: Go Karts
Top speeds: 75 kmph
Circuit length: 700 m
We all get excited about motor racing, but it's not every day you can hop into a V8 Supercar (unfortunately). That's why go karting at Ace Karts is a clever way to get your racing fix.
Ace Karts has the best race track in Melbourne, and you can race it without a fireproof suit. Our outdoor track packs seven corners into 700 metres for the most challenging competition. We also have some of the best karts you'll find anywhere in the world, from French manufacturer Sodi Kart.
Experience real life racing at Ace Karts. Book online today.
Must Read
Ace Karts on 28 October 2016
It was a fantastic night of racing as our finalists battled it out for the Grand Final win ...
Read more
Ace Karts on 18 April 2016
You've shopped around. You've looked at a couple of karting centres' websites. And after careful thought, you've decided to go with an indoor centre out in the sticks - mainly because it' ...
Read more