Racing with the stars at Ace Karts
Ever wondered where your favourite stars go to race when they visit Melbourne? The team at Ace Karts have seen their fair share of elite athletes and international celebrities make their way down to the track – some of these personalities have notched up rather impressive results too!
You may be surprised to see who's fared well on the hallowed Ace Karts race track. So the next time you're at Ace, keep an eye out. You never know when you'll spot one of your favourite celebrities gearing up for a race session at Ace Karts! Here are our favourite celebs that have raced through the track.
Book an exclusive race session, bring your own entourage, and race like the stars.
1. Robbie Williams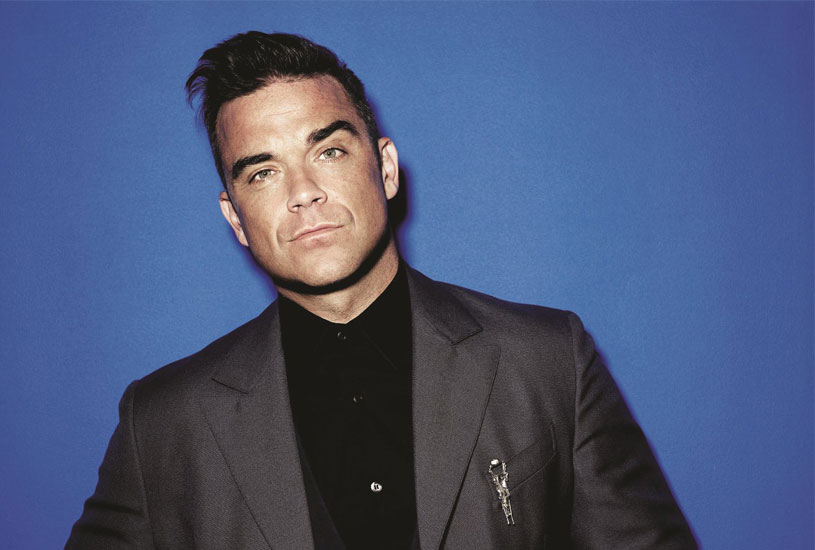 Earlier this year, Robbie Williams took some time out from his hectic touring schedule to try his hand at kart racing. He arrived with his entourage at the Ace Karts track for an adrenaline-pumping race session.
Robbie Williams began his music career singing in the UK boy band, Take That. After achieving six No.1 singles and three No.1 albums, Robbie decided to leave the group and pursue his own solo career in 1996.
After the release of his first album Life Thru a Lens, the singer continued to stay in the charts with top-selling albums well into the next decade. Fast forward to 2018 and he is currently on the road touring for his latest album, Under The Radar Vol 2.
Robbie had the perfect excuse to sing while he was winning as he passed the finish line at Ace. The notable British pop star took out the fastest lap honours for his race session.
Recording a time of 41.147 seconds, Robbie wasn't too far off from the fastest time ever recorded at Ace Karts (39.00 seconds).
[Video]
2. Usain Bolt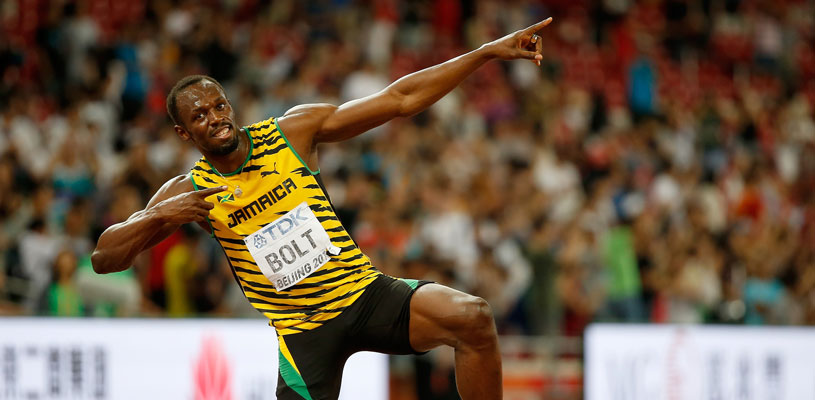 No matter where he's racing, Usain Bolt is always out to prove he's the fastest! Back in 2014, the fastest man alive also set a blistering pace at the Ace Karts Track.
Usain Bolt is the epitome of a modern champion. Often labelled as ''the fastest man alive'', Bolt has broken several world sprinting records. During his decorated Olympic career, Bolt won nine gold medals during the 2008, 2012, and 2016 Olympic games.
He became the only sprinter in history to achieve gold in the 100m and 200m events over three consecutive Olympics. The Jamaican athlete's record time of 9.58 seconds for the men's 100m sprint still remains unbroken to this day.
Recording a lap time of 39.482, Bolt set the standard for all celebrities and athletes looking to make their mark on the track. If you've been to Ace Karts recently, how close have you come to matching Usain Bolt's track time?
3. Archie Thompson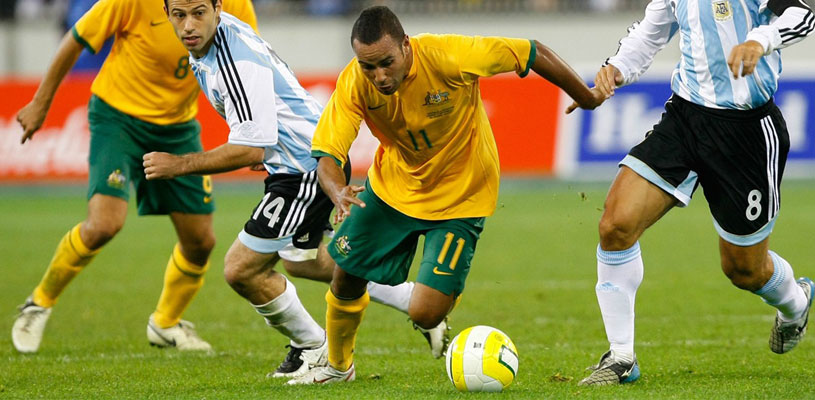 Archie was a stalwart of Australian soccer but who knew he'd be keen for a go at kart racing? The former striker put his fancy footwork to the test when he visited the Ace Karts race track. Whatever the future holds for Archie in retirement, he's always welcome to visit Ace for a go at kart racing.
After a glittering career that ended in 2016, Archie Thompson has gone down as one of the all-time greats in Australian soccer. Among his top achievements are two A-League titles with Melbourne Victory and the world record for the most goals scored in an international soccer match with 13 goals scored against American Samoa.
4. Kevin Magnussen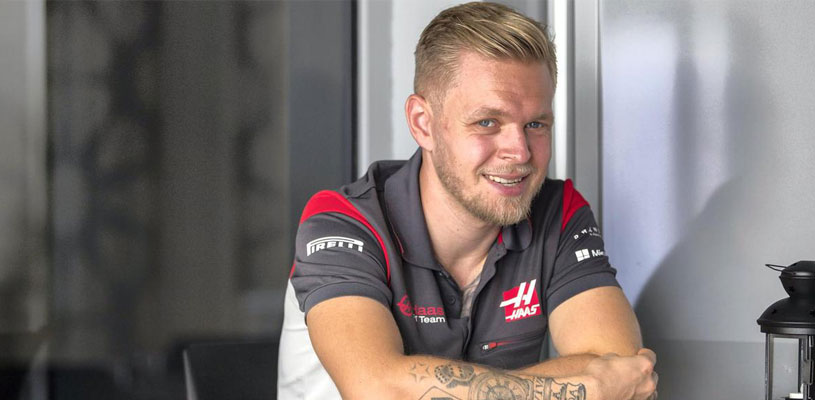 When the world's fastest men come to Melbourne for the Grand Prix, guess where they go to get their kart racing fix?
Ace Karts have played host to a number of professional racers over the years. Kevin Magnussen is the most recent addition to this guest list.
Magnussen made his F1 debut back in 2014 when he started racing for McLaren. In the same year, he achieved his first podium finish at the Australian Grand Prix, so it's safe to say Australia will always be a special place for the young F1 driver.
With the largest kart racing track in Melbourne, it's no wonder Formula 1 racers like Kevin Magnussen are drawn to Ace Karts every year. Pull up to Ace Karts during F1 season and who knows, you may just bump into an F1 driver like him!
5. Keith Flint (The Prodigy)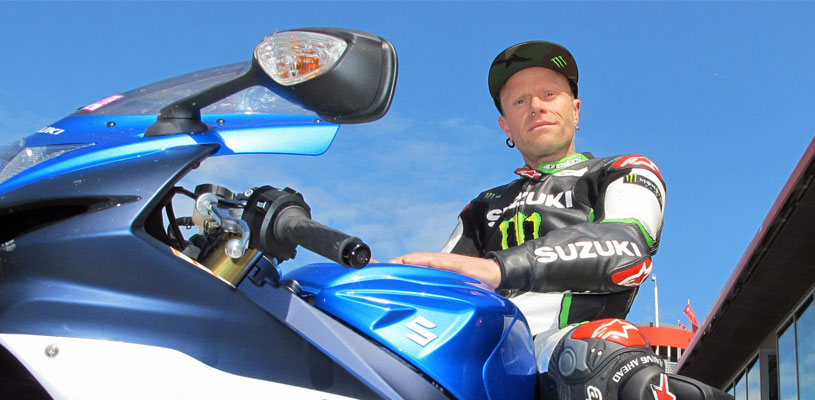 When Keith Flint isn't busy burning up music stages around the world with his band, The Prodigy, he's got a need for speed. And what better place for the twisted Firestarter to get his adrenaline pumping than the race track at Ace Karts?
Keith is one of the founding members of hugely successful music group, The Prodigy. His group achieved international success with hits such as Firestarter and Breathe.
Keith regularly visits Melbourne when he's on tour with his band, visiting our tracks back in 2014 while he was taking a short break from his Melbourne concert tour.
'Keithy' also loves endurance motorcycle racing. So much so, that he's set up his own bike racing team called Traction Control.
The No.1 choice for all motorsport enthusiasts
If you've ever wondered where the stars come to race when they're in Melbourne, look no further than Ace Karts. With a challenging 700 metre track, it's not hard to see why so many celebrities come to Ace for an authentic motorsport experience.
When you arrive at Ace, you'll be given the VIP treatment just like any other celebrity. This includes friendly staff who guide you through the kart's basic controls and provide handling advice for the track. You'll also be provided with top-of-the-range safety equipment to keep you protected throughout the race.
Book an Arrive and Drive session online and enjoy one of Melbourne's best real-life racing experiences today.
Must Read
Ace Karts on 28 October 2016
It was a fantastic night of racing as our finalists battled it out for the Grand Final win ...
Read more
Ace Karts on 18 April 2016
You've shopped around. You've looked at a couple of karting centres' websites. And after careful thought, you've decided to go with an indoor centre out in the sticks - mainly because it' ...
Read more