How to Spend 48 Hours in Melbourne
Let's say you're visiting Melbourne for two days and looking for some fun, or you've got a couple of mates down from Sydney (those chumps) and want to show them a good time. Either way, chances are that your head will be swimming with ideas. When it comes to what to do in Melbourne, the only limit is your imagination (and your budget).
From laneway bars to inner-city farms, it's hard not to get FOMO when planning 48 hours in this beautiful city, especially if it's summer. So we've decided to help. We reckon we've got a pretty good handle on what Melbourne has to offer—we've been here for 23 years, and our customers are always passing on great recommendations.
So, here's your bumper guide to 48 hours in Melbourne during summer—just don't forget your sunscreen!
DAY ONE:
Start off at Queen Vic Markets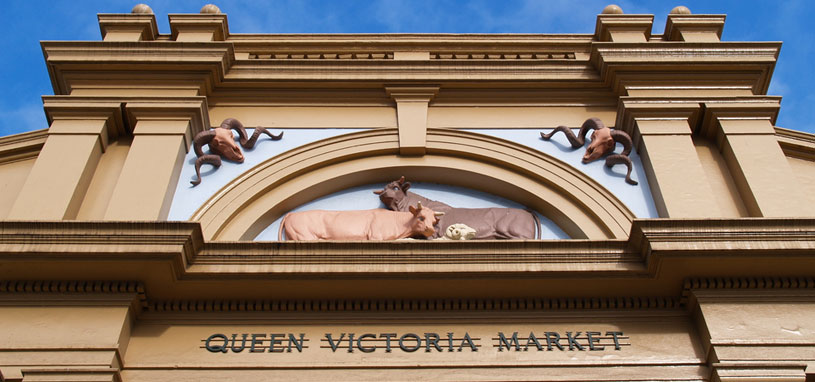 Built in 1878, Queen Victoria Market sprawls across two city blocks. Rumour has it that it was built on top of the original Melbourne cemetery and that 9,000 bones lie underneath the main car park—but that's just an urban legend.
Grab a warm borek from The Borek Shop in the Deli Hall before making your way through all the fine cheeses, deli meats, and creamy dips this city has to offer. Samples are mandatory.
Hit up Market Lane for a kick-ass coffee before weaving through all the fruit and veggie stands to the multitude of shops selling clothing, footwear, hats, jewellery, and household knickknacks. Don't forget to grab a bag of hot doughnuts before you leave from the Doughnut Van—they're a steal at $5.50 for a bag of five.
Check out the old Melbourne Gaol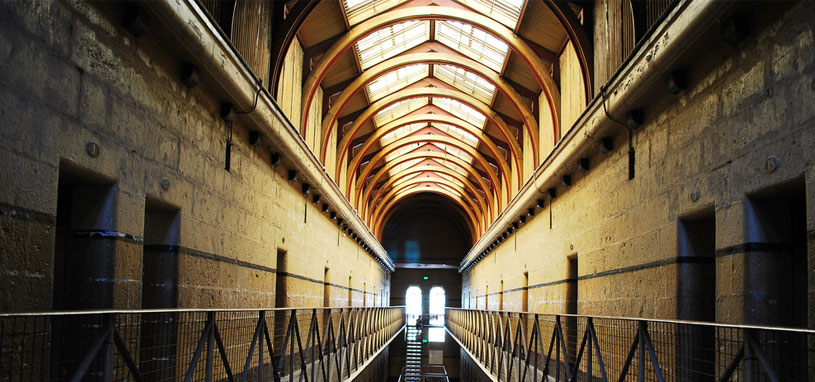 Going to jail may not be at the top of your list of things to do in Melbourne, but this imposing bluestone building is definitely worth a look-see. Some of Australia's most notorious criminals and gangsters spent time in the cells, including legendary bushranger Ned Kelly and Melbourne's own Squizzy Taylor. Between 1842 and its closure in 1929, the gaol was the scene of 133 hangings, and the gallows are still in place.
It's a pretty cool place to have a poke around and, if the Melbourne summer is getting to you, it's nice and cool inside. You can see Ned Kelly's death mask, and tour the cells at the former city watch-house with the charge sergeant. Best of all, it's only a short walk from Queen Vic Markets or a quick trip on one of the free city trams.
Go visit the MCG
Take a tram to have a stroll around the hallowed Melbourne Cricket Ground. In Melbourne, footy is practically a religion, so even if it's the wrong time of year to catch a game, you have to include a visit to the 'G' in your itinerary. Considered the high temple of Aussie Rules Football, it's surrounded by sporting statues; and backstage tours operate on non-match days, so you can explore the inner sanctum.
The MCG is also home to the National Sports Museum, which sounds daggy but isn't. Along with a creepily realistic Shane Warne hologram, there's an incredible collection of sports memorabilia including Bradman's baggy green cap. Joint tickets with an MCG tour are available. If you're still hungry for sports action after, have a wander through the Melbourne Sports and Entertainment Precinct which comprises a series of sports stadiums and venues spread across Olympic Park, Melbourne Park, and Yarra Park.
Get a meal in Chinatown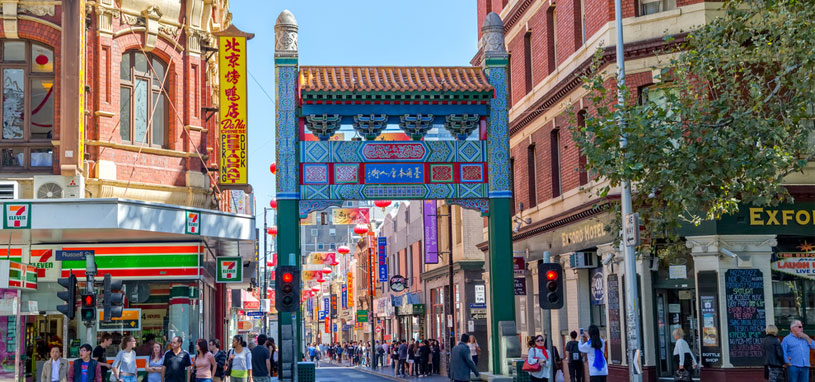 Don't bother trying to find a spot on Zomato—stumble into whichever place smells the best and has a lot of happy-looking customers. Most restaurants in Melbourne's Chinatown are BYO, so pick up a couple of brews or a few bottles of wine from one of the many inner-city bottle-O's. In the mood for a craft tinnie? Star City Liquor Store should be able to help you out, and it's right next door to Chinatown.
Melbourne is best known for its dumplings so be sure to order a few no matter where you end up. After you've eaten, tap 'Globe Alley' or 'Croft Alley' into your phone to find some of the city's best late-night laneway bars—remember, the dirtier and less promising a laneway looks, the more likely you are to strike gold.
DAY TWO:
Have brunch in a shipping container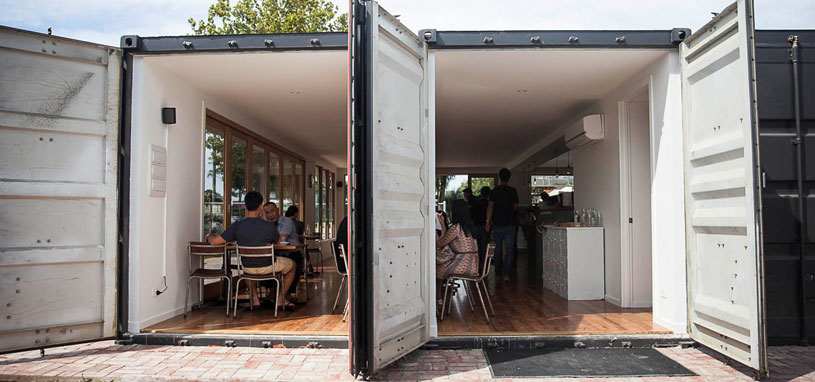 Right, it's time to exit the city and see what the outer 'burbs have to offer. And like the Pet Shop Boys, we're going to suggest going west, young man/woman—life is peaceful there!
Take the train to Footscray and fuel up for the day at Rudimentary, a cafe housed within a shipping container conversion. Could it *be* more Melbourne? No, it really couldn't. Don't dismiss it as overly hipster though. Rudimentary delivers the goods. The coffee is Small Batch, the Bloody Marys are spicy, and the menu includes a rissole roll. That's right, a rissole stuffed in a bun with beer-braised onions, tomato sauce, and house-made pickles. There's also a curried egg bhurji and your standard free-range eggs on sourdough. Hot tip: Ask for chili jam on the side.
Try racing like the pros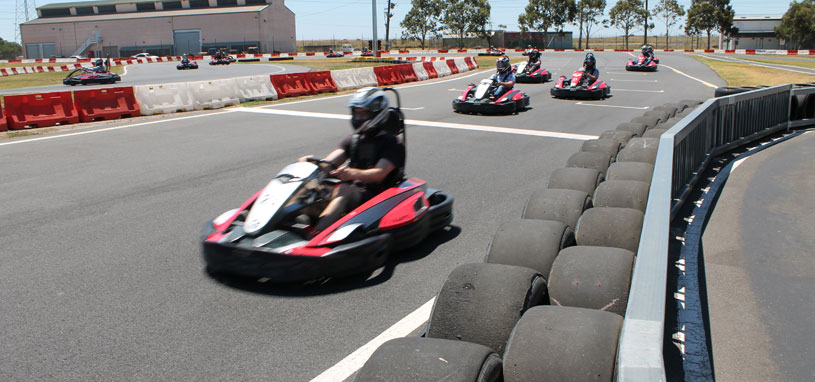 Visit us at Ace Karts for some mid-morning thrills and spills on our 700-metre outdoor go-karting track. We've got the most authentic motorsport experience outside the professional world and our 105-metre straight pushes our Super Karts to their 75 kilometres per hour capacity. Forget the sedate go karts you remember from primary school—our engines are capable of near-highway speeds.
That said, if you still need to earn your racing stripes, our Rookie Kart is a great start for solo beginners; and if you have little ones in tow, our 2Seater Karts lets budding racers ride along with adults. We switch our courses up to suit your needs—and we love having big groups of people racing together because our eight lanes offer ample room for overtaking!
Whether you have a need for speed or prefer slow and steady, we guarantee you excitement outside in the fresh air with the Melbourne summer sun shining down on your head. Our 'arrive and drive' policy means you are guaranteed a spot on the grid; and after your race, you're welcome to have a barbie and a few beers in our big BBQ area—just let us know if you'd like to bring your own snags and beer in advance.
Go wild at Werribee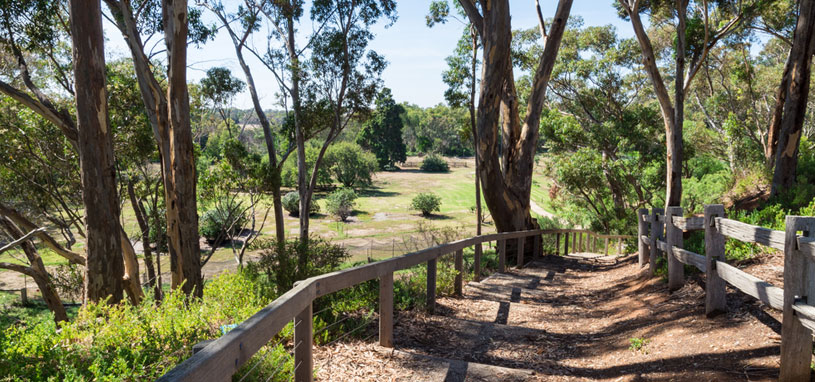 Round out your weekend by going on safari at Werribee Open Range Zoo. The Savannah focuses predominately on African species, so you'll encounter lions, rhinos, giraffes, gorillas, elephants, hippopotamuses, zebras, and more. The gorillas hang out in what is supposedly one of the largest gorilla exhibits in the world at 6,000 square metres, and they're often as interested in you as you are in them—it's the ultimate case of 'monkey see, monkey do'!
The Lion Keeper Presentation offers a unique chance to see these majestic animals up close in safety and discover why they're regarded as the 'king of the Savannah'. Follow the Pula Walking Trail to see some smaller African animals (otherwise known as 'prey') including meerkats, lemurs, and servals.
In the midst of a Melbourne summer, Australia has a lot in common with Africa, so if you need to cool off after your visit, check out the nearby Point Cook Marine Sanctuary for a cheeky swim.
Want more advice on what to do in Melbourne?
Phone us up in 03 9360 5005 to have a chat and tell us what you'd like to experience. We can give you more of an idea of what to expect from a visit to Ace Karts and why go karting should be part of every epic 48-hour itinerary.
Must Read
Ace Karts on 28 October 2016
It was a fantastic night of racing as our finalists battled it out for the Grand Final win ...
Read more
Ace Karts on 18 April 2016
You've shopped around. You've looked at a couple of karting centres' websites. And after careful thought, you've decided to go with an indoor centre out in the sticks - mainly because it' ...
Read more