The Ultimate Melbourne Summer Bucket List
It's summer in Melbourne, and life has never been sweeter. The days are long, the skies are blue, and the nights are filled with potential. To help you have the best summer ever, we've rounded up seven sun-kissed things to do in Melbourne.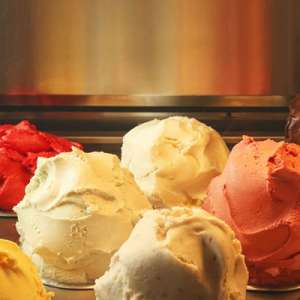 1. Eat gelato at Messina
It's hard to believe that Messina has only been in Melbourne for five years. The insanely popular gelato joint has three stores that are located in Fitzroy, Richmond and Windsor. Yes, you'll have to queue; and yes, it's worth the wait. The cabinets gleam with 35 freshly churned flavours as well as five wackily-named weekly specials.
2. Go to Zoo Twilights at Melbourne Zoo
Want to support live music for a great cause while checking out some meerkats and giraffes? Book a ticket to Melbourne Zoo's annual summer concert series! While a zoo may seem like an unlikely place to stage a gig, this year's line-up is phenomenal, and all proceeds go towards helping save the Eastern Barred Bandicoot from extinction.
3. Watch a movie under the stars
There's nothing quite like kicking back to watch a movie under the stars in the lush surrounds of Melbourne's Botanical Gardens. Moonlight Cinema is back with a bang this year, and the program is packed with old-school gems like The Breakfast Club and exciting new releases like Thor: Ragnarok. BYO picnic and mozzie spray.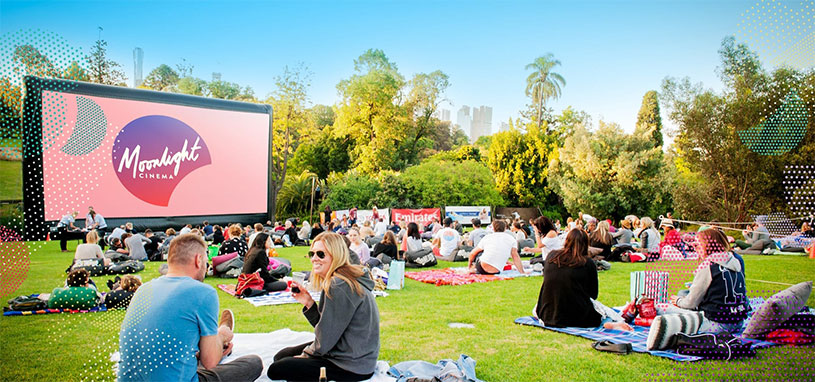 4. ... or watch a movie on a rooftop
If you'd prefer your movie with a view of city lights, check out Rooftop Cinema at the top of Curtin House for a different kind of al fresco experience. The 2018 program includes cult classics like Back To The Future and indie favourites like La La Land. Plus, you can get a cold alcoholic bevvie and wrap your smackers around a delicious burger from Rooftop Burger Shack. That's living, Barry!
5. Sip Pimms at the Australian Open
Enjoy a cold one in the grandstands as you watch the world's best tennis players battle it out – in temperatures of 40+ degrees – at the Australian Open this January. The return of the summer Grand Slam is a major event in Melbourne's calendar, and tickets are now on sale. If you don't feel like ponying up, a free all-ages festival is set to take over Birrarung Marr – adjacent to the tennis competition – with DJs, bars, food stalls, and live screens.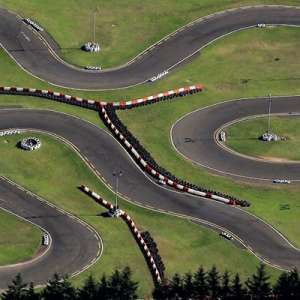 6. Get your heart racing
Unleash your inner-kid and get behind the wheel of one of our super karts with a bunch of your mates! They go at an impressive 75 kilometres per hour and deliver the most exhilarating experience outside of pro racing. Our 700-metre-long outdoor track is completely open air; and after your race, you can refuel your engines with snags, skewers, rissoles, and steaks at our outdoor BBQ set-up. Bring along a slab or two, and enjoy the thrills (and spills) of go-kart racing.
7. Party on a pop-up floating fish
You could say there's something fishy about the new pop-up bar on the Yarra River near Ponyfish Island... and that's because it's in the shape of a giant neon fish! An impressive 38-metres-long in total with enough room between its ribs to fit 300 people, Supafish serves up tasty margaritas, quesadillas, sunshine, and waterfront views. It's the reel deal.
Have any other ideas?
There are always a million things to do in Melbourne, especially in the summertime. The city heaves with holiday vibes. And as the temperature soars, even the most unsociable of city-dwellers emerge from hibernation.
Come hang out with us at Ace Karts for guaranteed hijinks and high-adrenaline fun, and tell us what's at the top of your ultimate Melbourne summer bucket list. We're open seven days a week, and we love to chat. Sometimes those conversations may turn a little *racy* but that's just because we're trying to *kart* you off for some track-side fun. Besides, we know you'll *lap* it up once you learn you've got the opportunity to become a future Ace Karts Hall of Fame-er.
Move your summer activity up a gear and discover go-kart racing in an awesome format that's modelled on real-life motorsport. No fireproof suit required. Book an outdoor summer racing experience by calling us on 03 9360 5005 today.
Must Read
Ace Karts on 28 October 2016
It was a fantastic night of racing as our finalists battled it out for the Grand Final win ...
Read more
Ace Karts on 18 April 2016
You've shopped around. You've looked at a couple of karting centres' websites. And after careful thought, you've decided to go with an indoor centre out in the sticks - mainly because it' ...
Read more