How to Plan a Corporate Event That Doesn't Suck
Let's face it—corporate events can be a drag. There's the ridiculous amount of pressure of having to make convincing small-talk with people you usually only talk to about work; and oftentimes the venue is lousy. The alcohol is usually under-supplied or oversupplied, and everyone is low-key paranoid about saying or doing something inappropriate.
If you've been put in charge of organising your company's next corporate event, you're probably desperate to make it fun and interesting. You might have even found this page by frantically Googling 'corporate event ideas Melbourne'. The good news is, we can help you plan a corporate event that will have all your colleagues engaged and raving about it for months (yes, even Joanne from finance).
Here's how to pull out all the stops to ensure everybody is excited.
Dish out good food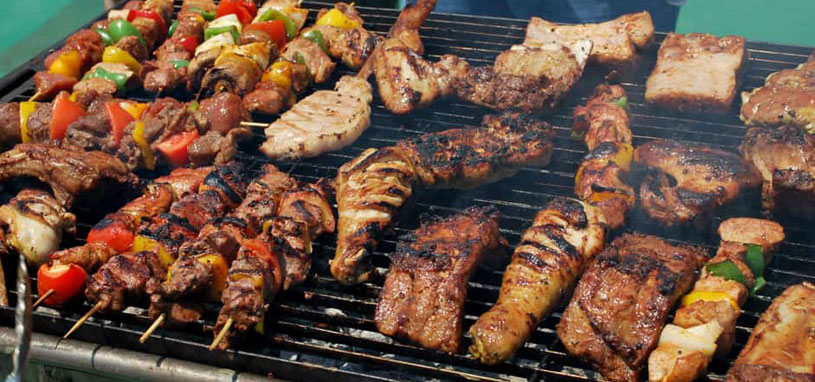 You're probably familiar with the old saying, 'the way to a man's heart is through his stomach', but we'd like to broaden that slightly, and say that the way to anyone's heart is through their stomach. Food is arguably the most important thing at any corporate event. It helps people bond and provides a topic of conversation ('hey, have you tried the skewered king prawns?!'). It also stops everyone in attendance—including you—from getting hangry.
It's best to choose a venue that caters to your every whim... literally. Always over-cater, and make sure it's more than just boring finger sandwiches. Aim for something that evokes nostalgia and happy memories in people, like a barbie. At Ace Karts, we let corporate groups use our generous BBQ area, and offer a full range of catering packages. From a mouthwatering spit roast with all the trimmings at $30 per head to a trusty BBQ selection with meats, salads, and desserts at $39 per head, we ensure nobody goes home on an empty tank. And yes, we cater for vegetarians, vegans, people with allergies, and kosher and halal eaters too!
Alternatively, you can turn up with your own snags and beer—we won't be offended. Just let us know if you'd like to BYO or be treated to one of our deluxe spreads ahead of time so we can give you the best hot-rodded hospitality.
Choose an exciting venue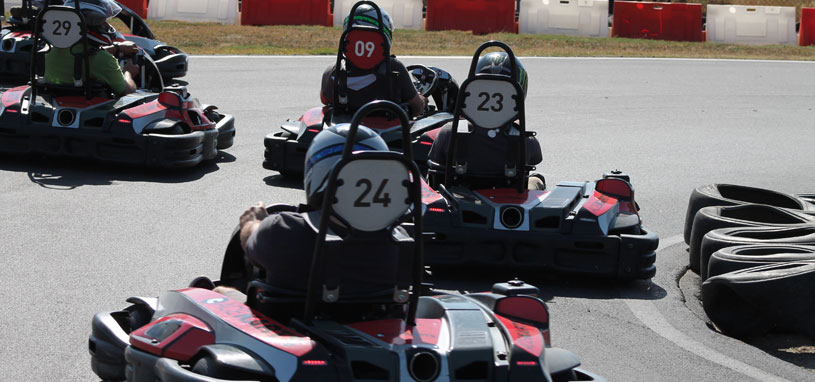 One of the biggest challenges at a corporate event is getting everyone to feel comfortable and socialise with one another. It's a strange contradiction that one of the fastest ways to get people to bond when they're outside of their comfort zone is to throw them into a totally new activity or experience. But it works every time.
A top-notch venue for a corporate event will generally have a bit of a quirk factor. Be creative in your corporate event planning. Since you already see your colleagues every day in the same environment, take this opportunity to try something new as a team. Your budget may limit you somewhat, so aim for something affordable and unconventional—like go-karting.
Far from being an activity reserved solely for kids, go-karting is an ace way to press your pedal to the metal and get your adrenaline pumping. At Ace Karts, we have extremely fast Super Karts capable of 75 kilometres per hour for the thrill seekers as well as novice-friendly Rookie Karts for the risk adverse. If a team member needs to bring their kid along, we can hook them up with a 2 Seater Kart as well—no problem!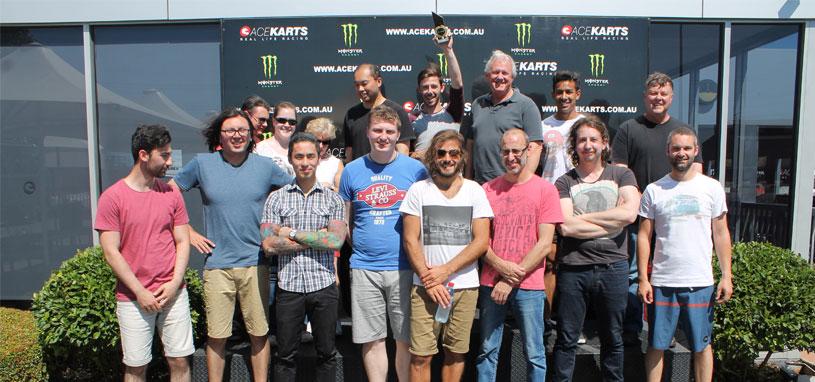 Go-karting is a brilliant activity for a corporate event because it appeals to all levels of skill and adventurousness. We race in rain, hail, or shine, so you don't have to worry that your booking will get cancelled due to bad weather. Plus, our all-inclusive and hassle-free packages are simple and straightforward, meaning you spend less time planning the event and more time plotting to overtake your manager at 75 kilometres per hour.
We even have a race track equipped with its own boardroom-style facility if you need to include a presentation or announcement at your event.
Book your corporate go-karting package today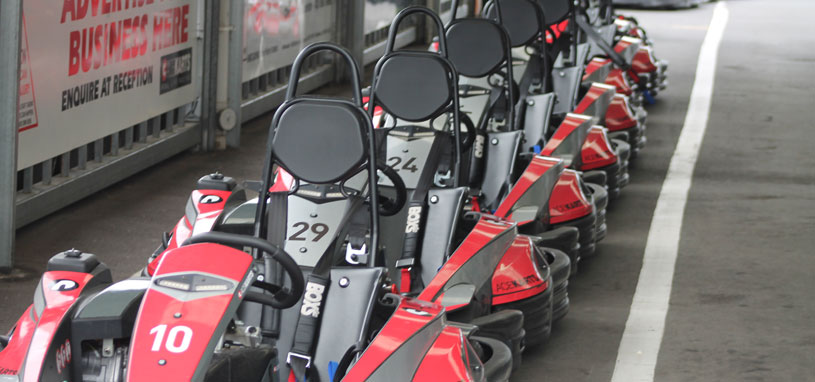 If you're still on the fence about whether go-karting is the right choice for your next corporate event, think about it this way: Corporate event ideas are a dime a dozen but if you have the two critical factors listed above taken care of, you're on the right track. So, why not make it a racing track?!
Our authentic racing experience at Ace Karts ticks all the boxes and won't blow your budget. It's simple, fun, and affordable—and nothing gets people laughing and loosened-up like a couple of fast laps! Our 700-metre open-air track offers the closest thing you can get to pro racing without a fireproof suit, and our race directors pull out all the stops to ensure everybody is excited, comfortable and confident before they hit the track.
Find out why we leave other corporate event destinations for dust. Send us a message or call 03 9360 5005 to book an unforgettable racing experience and turn your colleagues into crew.
Must Read
Ace Karts on 28 October 2016
It was a fantastic night of racing as our finalists battled it out for the Grand Final win ...
Read more
Ace Karts on 18 April 2016
You've shopped around. You've looked at a couple of karting centres' websites. And after careful thought, you've decided to go with an indoor centre out in the sticks - mainly because it' ...
Read more