Unique Melbourne date ideas that will send sparks flying
Are you struggling to come up with fresh ideas of what to do when date night rolls around? The traditional 'dinner and a movie' isn't bad—a cosy Netflix and chill night doesn't go astray when the cold weather sets in. But isn't it more fun to get out of your comfort zone every now and then?
Here in Melbourne, we're spoilt for choice when it comes to dating ideas. From Melbourne's local arts scene to the lush rainforests, there's plenty to see and do.
This list is for those who are looking for date ideas in Melbourne that aren't just dinner and drinks. You'll be sure to impress your date with your intelligence and creativity. Be adventurous, do something different, but most importantly, treat yo' self!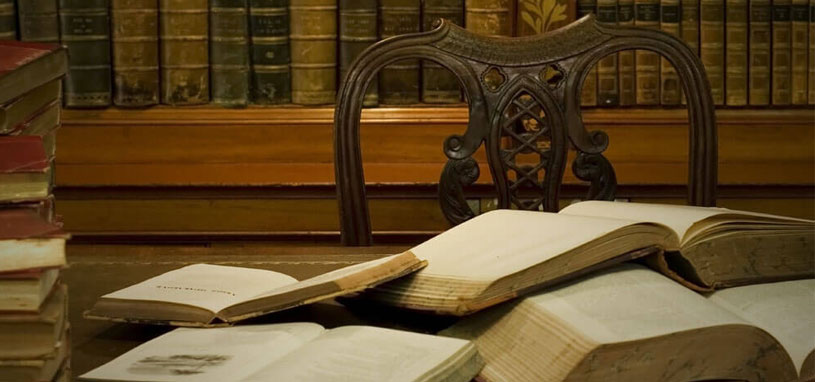 How confident are you in your problem-solving skills? Test them out by booking an escape room with your significant other. It's one of those Melbourne date ideas that test just how well you and your partner can work together as a team.
Choose from themed escape rooms like a doomsday vault, library, or science lab. From the moment you're locked in, it's a race against the clock to make your escape. Each room features hidden items and clues that lead you onto the next one. It's up to you and your date to solve every puzzle, locate every hidden item, and find a key that opens the exit door.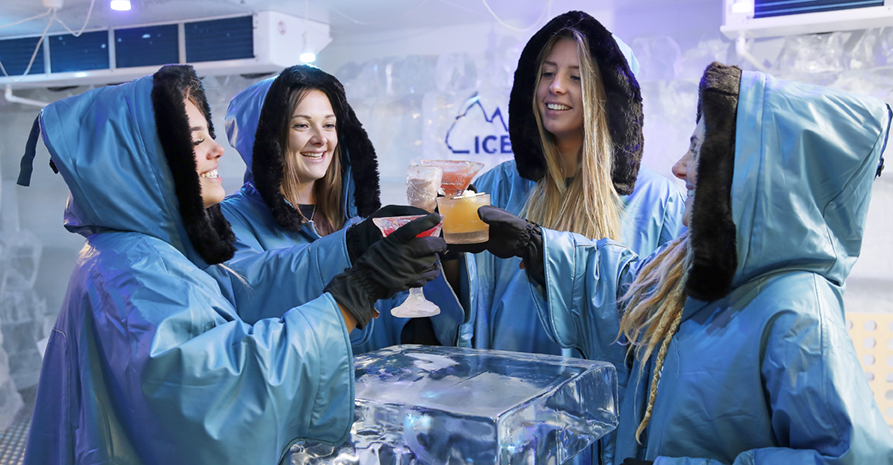 Located in Federation Square, the heart of the city and the recognised arts and sporting precinct, IceBar Melbourne is a date night that won't disappoint.
Rugged up in their unique snow gear, you will make your way through the doors of the explorers ship and into the sub-zero temperatures on the other side. We can think of no better excuse than to snuggle up with your significant other.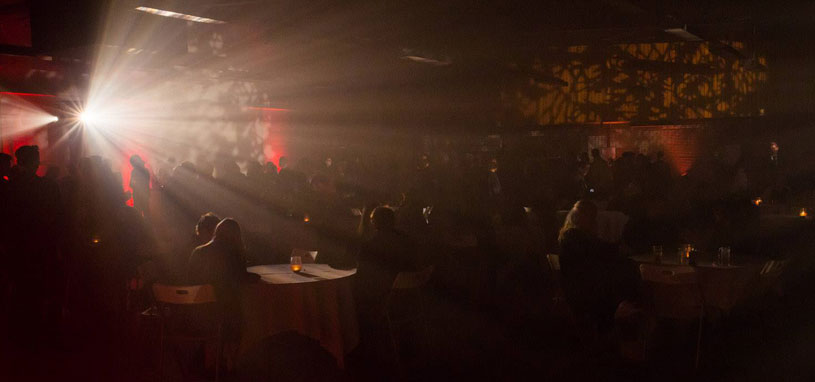 Okay, so, forget what we said before. The next suggestion on our list of unique Melbourne date ideas actually does involve dinner and a movie but not as you know it. Underground Cinema is an immersive movie experience like no other. After booking your ticket, the secret screening location isn't revealed until 24 hours before the event. The movie title won't itself be revealed until the opening credits start rolling.
When you arrive at the secret location, you'll get to step onto a movie set which places you right in the world of the movie you're about to see. You'll be surrounded by actors playing characters from the movie, who you can interact with. Melbourne Underground Cinema offers a night of immersion, mystique, and suspense. What more could you want out of a date night?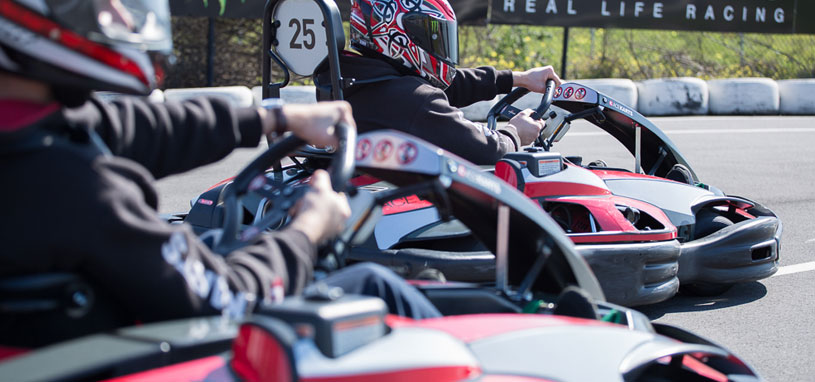 Is your date a massive rev head? If so, they'll appreciate the high-octane atmosphere at Ace Karts. We have one of the biggest and best go kart tracks in Melbourne. The super-wide track will give you plenty of opportunities to outmanoeuvre and show off your skills behind the wheel.
Rain, hail, or shine, you and your date can enjoy a real-life racing experience under the glowing floodlights. After you book your race, one burning question remains: Will you let your date win, or take all the glory of first place for yourself? Watch out; this could be a test.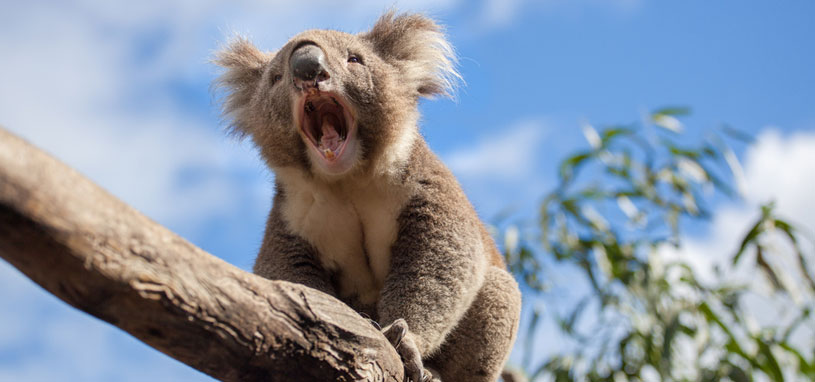 Dreaming about taking your partner on that once-in-a-lifetime trip to Africa? Wish you could go on safari and see the king of the jungle prowling about in his natural habitat? Well, we've got some great news for you. Forget about paying for hefty airfares to travel abroad, because there's a safari just 32 kilometres south-west of Melbourne!
Werribee Open Range Zoo offers many activities which bring to mind a few great Melbourne date ideas. An off-road safari will get you up close and personal with a pride of lions. While the giraffe feed encounter lets you hand-feed the tallest animal on earth!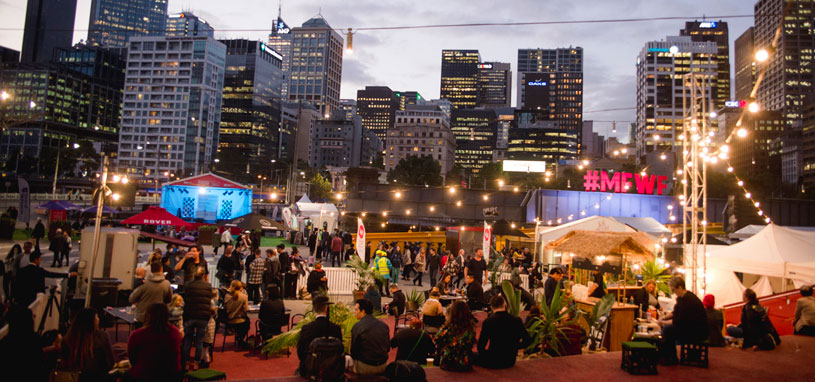 Melbourne is a food lover's paradise. There's no doubt about it. Every year, Melbourne plays host to hundreds of food festivals. These events celebrate almost every kind of food, with everything from tomato and salami festivals to night noodle markets.
Thanks to Melbourne's abundant supply of fresh produce and diverse mix of cultures, you'll find a foodie event almost every weekend. Head on over to the official Melbourne Food Festivals page to start coming up with some mouth-watering Melbourne date ideas!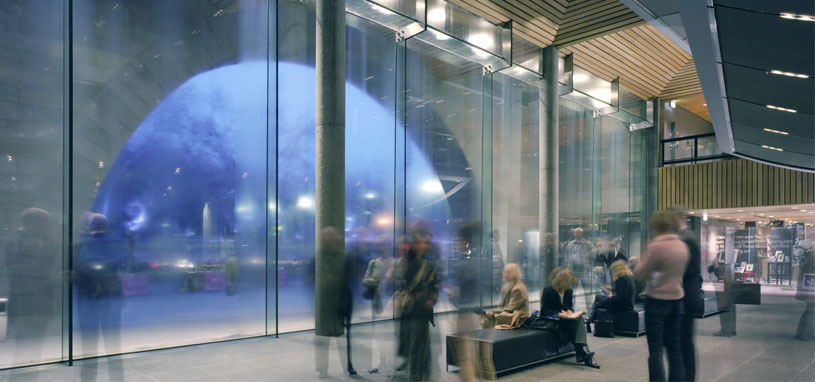 The National Gallery of Victoria is the most visited gallery in the state. After one visit with your date, you'll find out why. The NGV plays host to an exciting range of artists, exhibitions, and events throughout the year.
Admission to the NGV collection is generally free, and you'll find that only some special events charge an entry fee. The NGV is home to an eclectic range of artwork from impressionists to indigenous artists, and more modern and contemporary artists.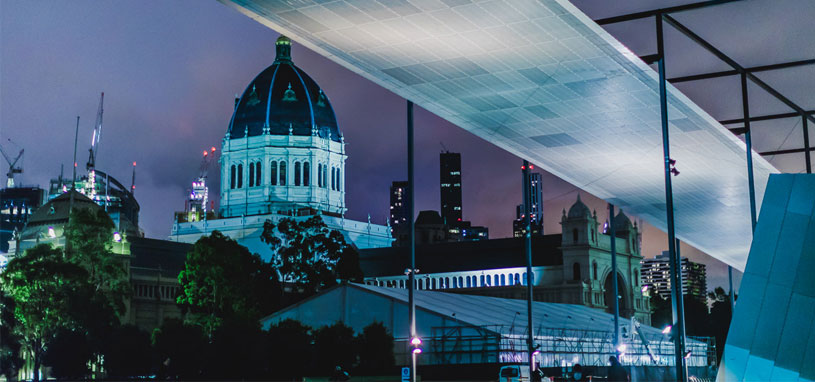 Bigger isn't always better. But in this case, it kind of is. The screens at IMAX cinemas are the biggest in the world, measuring in at a whopping 32 metres wide and 23 metres high. The giant screens provide an immersive experience that trumps what any regular movie cinema has to offer.
Unlike most cinemas, IMAX is purpose-built to project 3D images. This setup enables you to experience the best of a movie's 3D animations, no matter where you're sitting in the cinema. Adding to IMAX's visceral experience is the state-of-the-art sound system. You'll feel the vibrations of every sound through powerful 15,000 watt speakers, strategically placed to ensure sound output matches the on-screen visuals.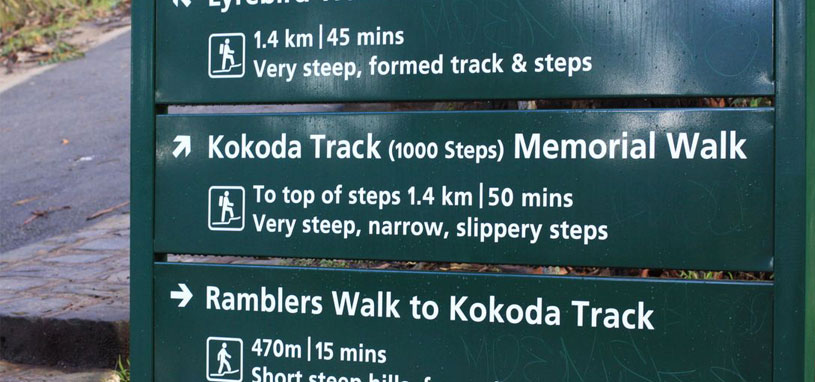 If your date loves the outdoors, you can't go wrong with a trek up the 1000 Steps. Located in the Dandenong ranges, this iconic walking track leads you along a winding creek all the way to the top of a valley.
Submerge yourselves in the lush greenery of the rainforest, and enjoy the sight and sounds of nature at its best. After your trek, head on down to Sassafras where there's plenty of craft and antique stores to check out as well as iconic cafes, like Miss Marple's tea room.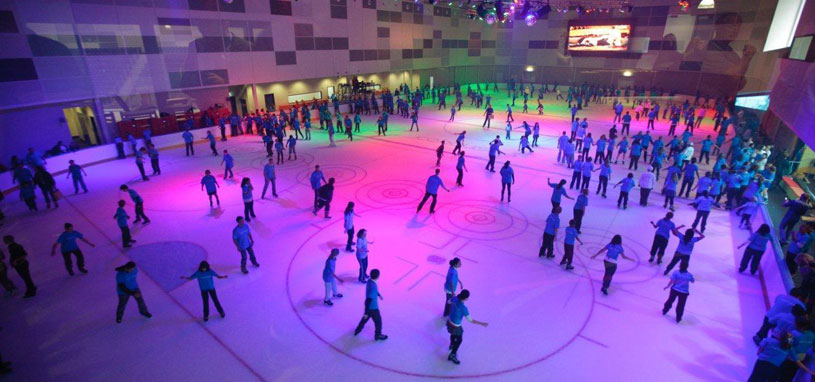 Have you ever been ice skating before? Whether you're a first-timer or a pro, why not explore some great ice rinks around Melbourne, like the O'Brien Group Arena in Docklands? The arena is only a quick drive or tram ride from the CBD.
Ice skating is a fun little activity you could do before or after dinner. On Fridays and Saturdays, the arena stays open right up until 11 pm. The ice rink also plays host to some great events like Friday RnB nights and Neon Saturdays.
Which of our Melbourne date ideas will you try next?
We hope you enjoyed our comprehensive list of Melbourne date ideas. We know there are loads more activities out there, but we think our list is pretty inclusive. With the broad variety of options available in Melbourne, it's a true testament to just how lucky we are as Melburnians.
Ready to give Ace Karts a go for your next date? Book an intimate race session for you and your date.
Must Read
Ace Karts on 28 October 2016
It was a fantastic night of racing as our finalists battled it out for the Grand Final win ...
Read more
Ace Karts on 18 April 2016
You've shopped around. You've looked at a couple of karting centres' websites. And after careful thought, you've decided to go with an indoor centre out in the sticks - mainly because it' ...
Read more