8 outdoor activities for families in Melbourne
Looking for out for some fun school holiday activities? Here are 8 activities for families in Melbourne to make the most of these school holidays. Time to get off the couch and into the great outdoors!
1. Visit a farm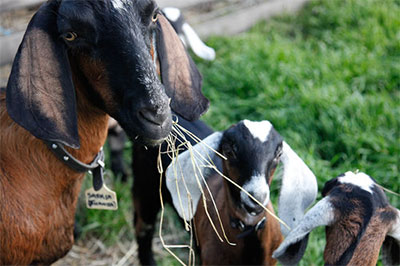 Family activities that include both the youngest and the eldest family members are few and far between. But a trip to the farm might just be one. After all, who doesn't love getting close and personal with some furry friends?
And you don't even have to go out of the city. Collingwood Children's Farm is open every day – and is conveniently close to Abbotsford coffee shops for a quick recharge. For a road trip out of town, Edgar's Mission is a rescue animal farm that's open for tours on weekends.
2. Go racing
For the adrenaline junkies needing their fix during the school holidays, why not come take a spin with us? Our 700-metre long outdoor track and powerful super karts deliver the most exhilarating racing experience outside of Formula One.

Whether it's dry, wet, or wild, there are few activities for families in Melbourne that come close to the thrill getting down to the Ace Karts. It's as close as you get to pro racing (without a fireproof suit).
3. Hit the beach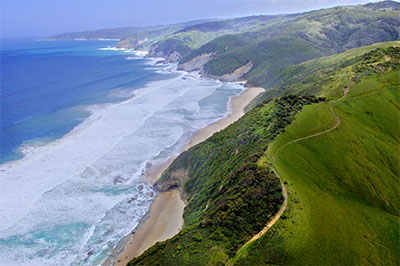 When the weather warms up, there are family activities that Australians have been doing generations. That's a trip to the beach, of course! Nothing's better than slip, slop, slapping and hitting the surf (then top off the arvo with fish n' chips for dinner).
There's plenty of beaches to choose from around Melbourne. Close to the city is St Kilda. A bit further out is the popular Brighton beach. For those looking for a secluded adventure, discover one of the hidden 'back' beaches on the Mornington Peninsula. Or for a full day of family activities, take a trip down the Great Ocean Road.
4. Go virtual
Okay. Technically this isn't an outdoor activity. But it can be virtually outdoors (depending on the game you select). And working up a sweat in a big warehouse is still better than being cooped up at home – even if you're not getting away from those screens.
Where's the best virtual reality in Melbourne? Zero Latency is often rated the best and most immersive experience. Choose from a range of games, including zombie survivor and deep space exploration themes. This is a great item to have on your list of family activities – even if it's a rainy day.
5. Pan for gold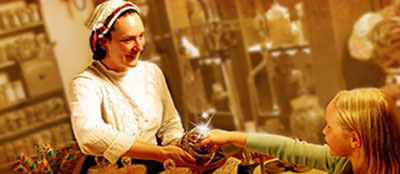 150 years ago, Melbourne was flooded with hopeful prospectors looking to try their luck in the Victorian goldfields. Towns like Bendigo and Ballarat famously boomed during these times as prospectors came from far and wide to find their fortune...
...Yes, just because it's school holidays doesn't mean learning is off the table. By visiting the goldfields like Sovereign Hill, you'll learn about a pivotal chapter in Melbourne and Victoria's rich history (pun intended). It's packed with the perfect range of families activities for school holidays.
6. Get back to nature
Take the time to get a breath of fresh air in your list of family activities. The Junior Ranger program encourages kids to explore Victoria's natural parks and wonders with a real park ranger. There are plenty of family activities to try, like rock pool rambles, historical tours and spotlight night walks.
And for those looking for an adrenaline rush, a forest adventure might be just the ticket. A range of family activities could be the thrill of a swing bridge, flying fox or free fall jump. Or cruise the forest tracks with all-terrain mountain biking.
7. Take the train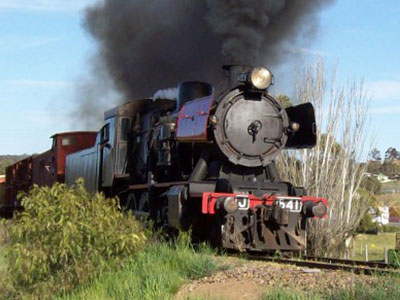 They say it's the journey, not the destination, that matters. And that's why trains still capture the imagination of hobbyists and holidaymakers alike. And there are plenty of steam trains around Melbourne to check out for a day trip packed with family activities.
Down in the picturesque Dandenong ranges, there's the well-loved Puffing Billy locomotive, which winds through a temperate rainforest of Mountain Ash trees. Or there's the Victorian Goldfields Railway, a heritage steam train running through the historic gold towns of Castlemaine and Maldon.
8. Get sporty
What's the opposite of slugging it on the couch in a dark living room, an empty bag of potato chips cast aside, greasy hands grasping a game controller? Almost anything. But a good dose of sport might do a world of good.
There are plenty of sports competitions, camps and workshops being run around Melbourne over the school holidays. Your local YMCA will also often run programs for kids of all ages – a good idea for family activities that won't break the bank.
What will you do?
Get out there and make the most of the school holidays with fun, fast and adventurous family activities.

Find out more about Ace Karts as one of the favourite activities for families in Melbourne.
Must Read
Ace Karts on 28 October 2016
It was a fantastic night of racing as our finalists battled it out for the Grand Final win ...
Read more
Ace Karts on 18 April 2016
You've shopped around. You've looked at a couple of karting centres' websites. And after careful thought, you've decided to go with an indoor centre out in the sticks - mainly because it' ...
Read more