6 things to do in Melbourne Winter
Ugh, Winter—it's pretty tempting to stay indoors, hibernate for a few months and await the return of some nice sunny weather. Compared to what our overseas friends have to endure though, we're really pretty lucky here in Melbourne. Let's not take our relatively mild Winter for granted in 2019!
Grab your gloves and pack you puffer jacket; here are 6 must-do activities to turn up the heat this Winter.
Get the live AFL experience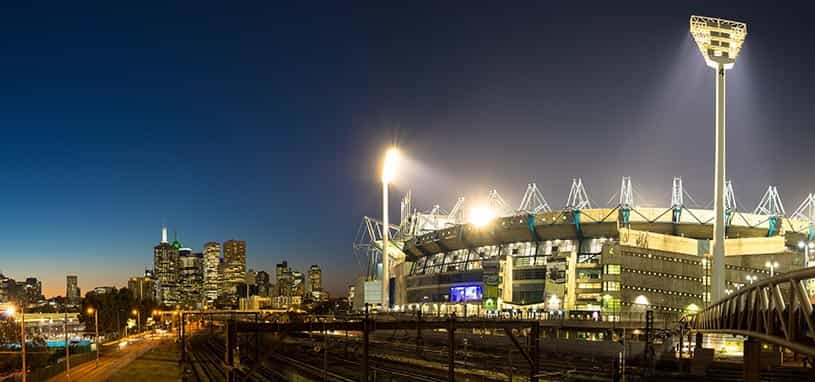 Melbourne is the birthplace of AFL, and come Winter, Footy Season may as well be the city's official religion. The crazed sporting atmosphere is contagious and tickets are cheap, so it's no surprise that AFL has the highest attendance of all sporting events across Australia. Matches take place until the end of September at the MCG and Marvel Stadium.
If you've never seen the game live, come and see what all the fuss is about this Winter. Just remember to book your tickets in advance to avoid freezing at the top of the MCG's Great Southern Stand. 
Bonus tip for sport lovers: The MCG Tour is highly recommended if you want to know more about Melbourne's sporting culture while exploring one of the world's most iconic stadiums.
A movie night, but so much more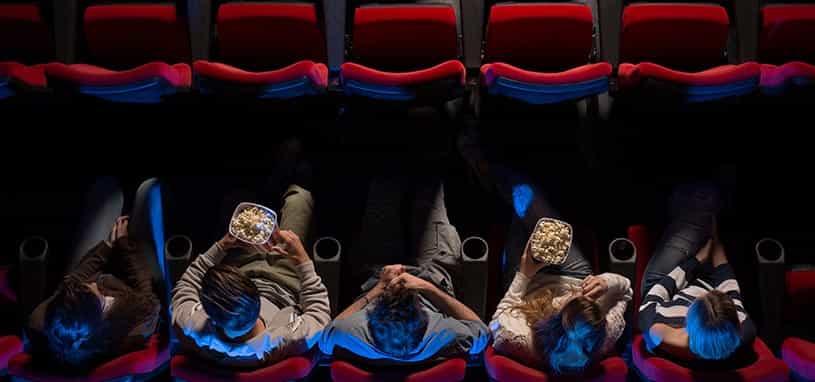 Alongside the passionate sport scene, locals and visitors alike enjoy a thriving arts and culture hub. Melbourne is the Art Capital of Australia, and the proud home to one of the world's oldest and most prestigious film festivals. Running every year since 1952, the Melbourne International Film Festival returns this Winter from the 1st-18th of August. 
So much more than a night out at the movies, the MIFF showcases the most talented and innovative filmmakers from around the world. Passes, vouchers and memberships are on sale now, so don't miss your chance to experience the transformative power of film this Winter.
Sip and Skate at the Winter Village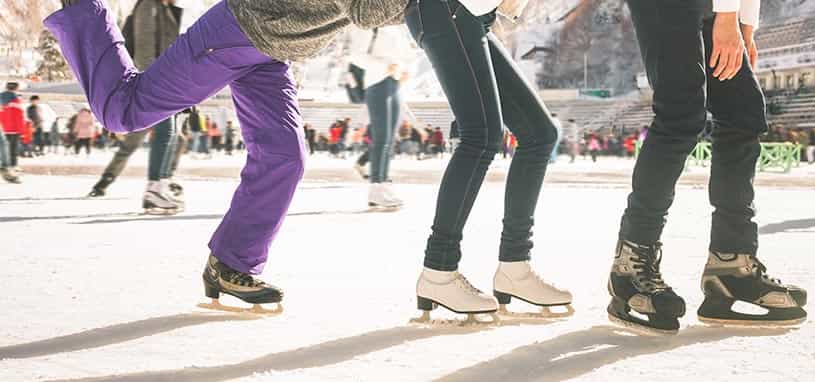 Melbourne cranks up the chill-factor between May and August, transforming Federation Square into a Euro-style Winter Wonderland. Skate on the ice rink before devouring Winter-themed food and drink inside a gigantic communal igloo. First-timers, kids and pro skaters are all welcome here, with skates, helmets and lockers available for hire. You can book a private igloo just for you and the crew, or get the best value for money with a season skate pass for the whole family.
Hit the slopes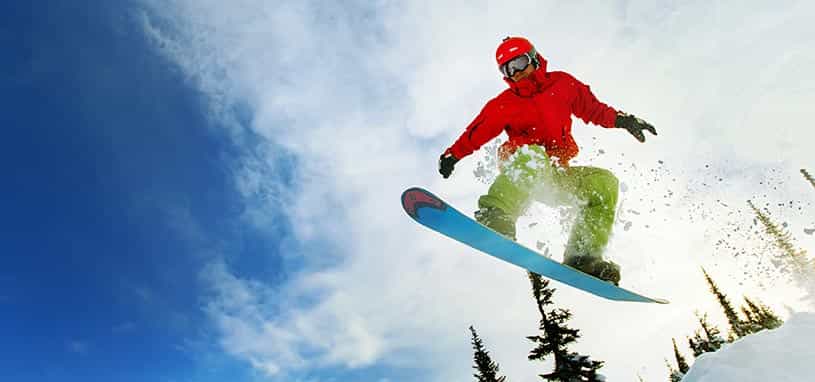 The city is cool, but if you want a real Winter experience, you need to take a little drive out of town. Contrary to popular belief, Australia does get snow; and with less than 2 hours of driving from the CBD, you can toboggan at Mt Donna Buang. Pack a picnic and enjoy the Australian snow with the family for free.
For a more advanced alpine adventure that's still family friendly, head to Mt Stirling. If you're up to the 4-hour drive out of Melbourne, you'll be rewarded with a breathtaking landscape before the fun even begins. This stunning alpine reserve has something for everyone, and is a budget-friendly alternative to other ski resorts.
Indulge at the Winter Night Markets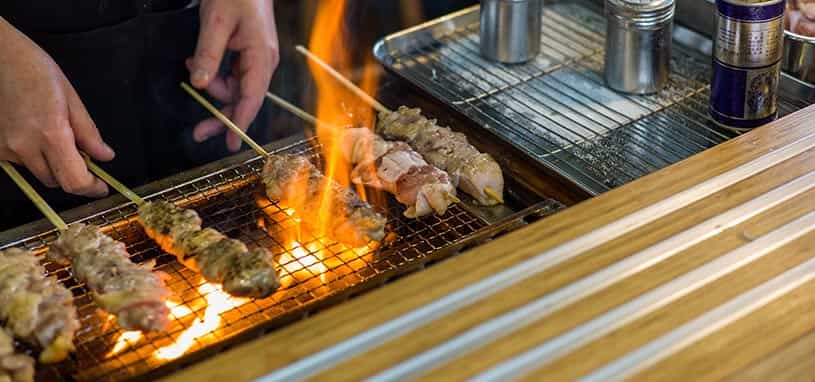 Even if your weekends are pretty quiet over the next few months, we encourage you to brave the cold on Wednesday nights. The Winter Night Market has recently released this season's food and drink line-up, and it's guaranteed to be worth digging out the thermals for. There'll be something to satisfy every Winter hankering, from artisan chocolates and mulled wine, to American-style BBQ, churros, and of course; everything cheese and potatoes.
Celebrate Christmas in July as the Night Market transforms into a festive feast for five weeks only. There will be carollers, puddings and eggnog, as well as prizes for the ugliest Christmas sweaters!
Race Like a Pro—Rain, Hail or Shine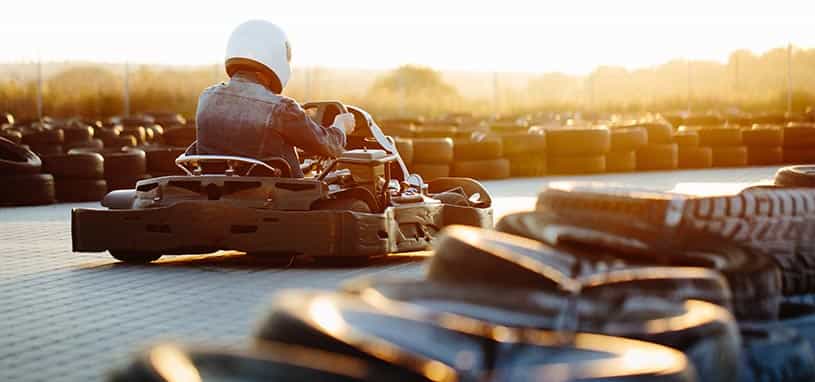 Floodlights glow in the cold night air as rain splatters on the wide, wet track. You've nailed the corners, but will you be brave enough to take the 105-metre straight at 75 km/h?
Weather has never really stopped Melburnians from doing anything, and go-kart racing should be no exception. Here's the thing, though; if you're after the real racing experience, then you've got to go to the right place. Don't settle for non-specialist go-karting facilities, and give those indoor electric karts a wide berth; it's just not the same.
While some go-karting facilities offer other activities, motorsport is the sole focus at Ace Karts. They stop for nothing; not the dark, and certainly not the rain. The cold, wet weather only makes it more exhilarating, so a day (or night) at Ace Karts is the perfect way to get your blood pumping this Winter!
You'll find Australia's longest and widest outdoor go-karting track in Albion, just half an hour from the Melbourne CBD. Ace Karts is a family-friendly experience with options for little drivers as young as 6. Now that's cool!
Bonus Tip for Motorheads: If you've avoided racing in the rain, you're missing out the real pro racing experience! Are you ready to Arrive and Drive?
Suddenly the impending Melbourne Winter isn't looking so glum! Just don't forget that Melbourne is meteorologically confused all year round, so layering is key to your survival!
Must Read
Ace Karts on 28 October 2016
It was a fantastic night of racing as our finalists battled it out for the Grand Final win ...
Read more
Ace Karts on 18 April 2016
You've shopped around. You've looked at a couple of karting centres' websites. And after careful thought, you've decided to go with an indoor centre out in the sticks - mainly because it' ...
Read more