5 Awesome Outdoor Date Ideas
You may have just met someone you fancy and be looking for the perfect first date, or you may have been seeing someone for a while and just want to turn the adventure up a notch. Either way, these awesome outdoor date ideas for in and around Melbourne will help you win their heart.
Here's our bumper list of cheap outdoor activities that'll make your love interest say 'dayuuummm'.
1. Fly through the trees at Tree Surfing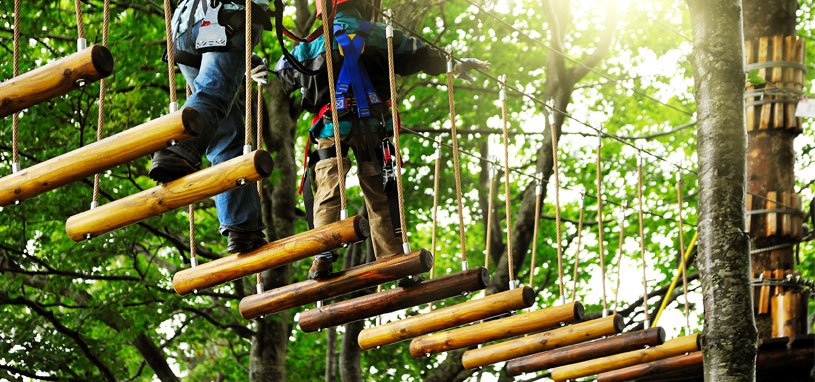 Have you ever been tree surfing? It's really not just for kids! It's actually super fun and a huge adrenaline rush. It's also a great way to play Tarzan to someone's Jane (or Jane to someone's Tarzan, or Tarzan to someone's Tarzan, or... well, you get the idea).
Enchanted Adventure Garden has a stupendous tree surfing set-up with five different levels of challenges, over 50 aerial obstacles per course, and a massive rock climbing wall. It takes less than 10 minutes to get kitted out with all your safety equipment, and there's a practice area where you can goof around before starting your chosen course. Suspended rope bridges are connected to the elevated platforms on the lower levels, and you'll be able to test your confidence at elevations of three to five metres above the ground.
Oh, and there are in fact two towering Tarzan Swings, both 12 metres high. What better way to build your bond than tackling them together? When you get tired of tree surfing, take a romantic stroll through the hedge maze, or make use of the tube slides for more furious fun.
2. Hit up a local farmer's market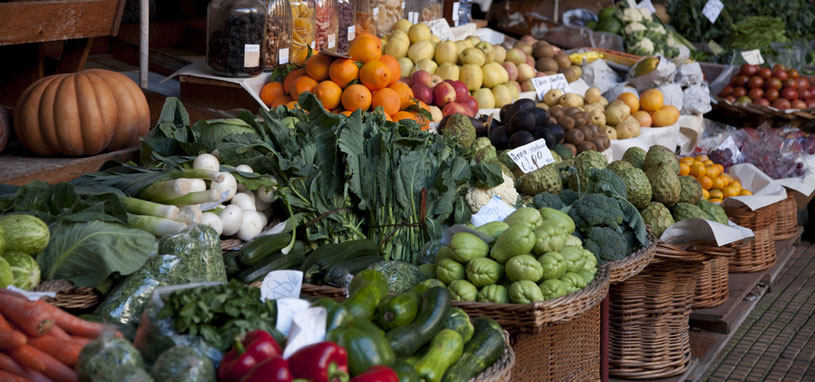 You may be surprised at how much fun it can be to visit a farmer's market with a date. You can grab a takeaway coffee; check out the farm-fresh fruit and veggies; and have an impromptu picnic with whatever you buy in a park afterwards. In Melbourne, we're spoilt for choice when it comes to monthly farmer's markets, but for picturesque beauty and a central location, it's hard to beat the Slow Food Melbourne Farmers' Market.
Held underneath the Gothic spires of the Abbotsford Convent on the fourth Saturday of each month, it's got stacks of free samples and friendly stallholders. As well as local produce, you'll find jams and preserves, handmade bread, and sweet delights to fill up your basket. Entry is only $2 and the atmosphere is super laid-back.
Not so keen on fruit and veg? Head to Abbotsford Convent's Makers' Market, which is held on the third Sunday of every month, for all things arts and crafts instead. We guarantee you that it'll impress your date.
3. Get your hearts racing at Ace Karts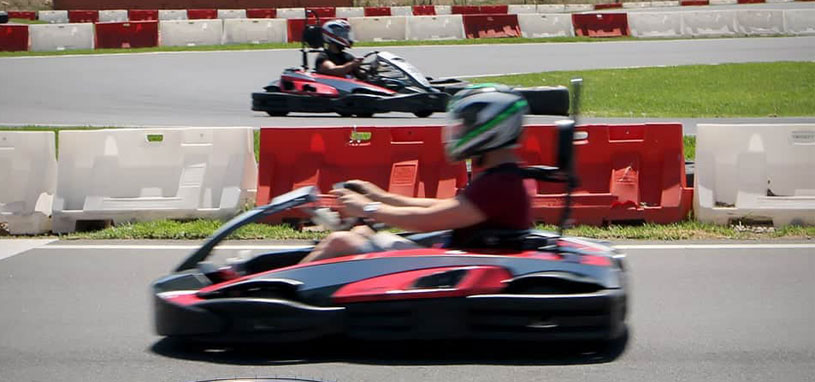 Yep, you knew this would be on the list, didn't you?! For an original date, go-kart racing is a safe bet. Ridiculously fun, enjoyably competitive, and a good excuse to make all sorts of *racy* puns, it's a fantastic day out that doesn't take itself too seriously.
Trust us, the daily commute is nothing compared to pushing your pedal to the metal in a super kart with a finely-tuned Honda engine. Our 700-metre-long outdoor track is the perfect place to shift your relationship up a gear, and see if you really get your partner's blood pumping. If you're an adrenaline junkie, it's better to find out sooner rather than later whether they share your love of high-octane adventure.
Our track is completely outdoors so you can race exactly as the racing gods intended – under glowing floodlights. Rain, hail, or shine, we deliver a real-life racing experience we know you'll love. And if you race really well, we'll feature you in our Ace Karts Hall of Fame. Now that's a date to remember.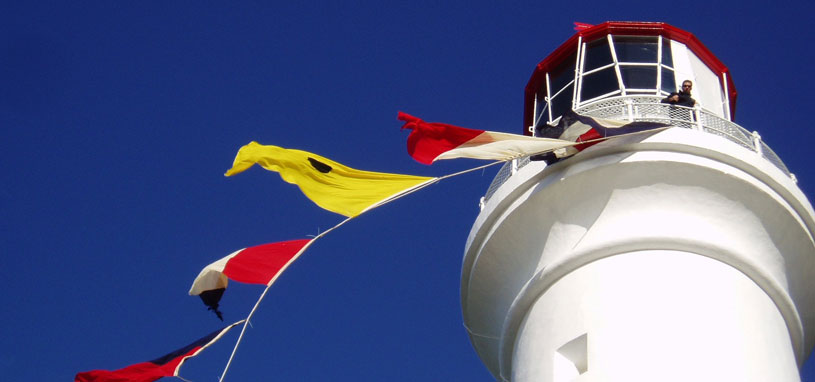 Want to reminisce about childhood memories? Take your date on a Round The Twist Lighthouse Tour, and wait for strange, magical things to happen between you. Round The Twist is an Australian after-school classic, and you'd have to have a heart of stone not to get excited at the prospect of seeing where the iconic TV series was filmed.
Located just outside of Melbourne in Aireys Inlet, the lighthouse is very white and very tall and is probably not haunted in real life. But that doesn't mean you can't have fun exploring the area around it and testing each other's knowledge of the lyrics to Round The Twist's theme song.
5. Try to land a fish together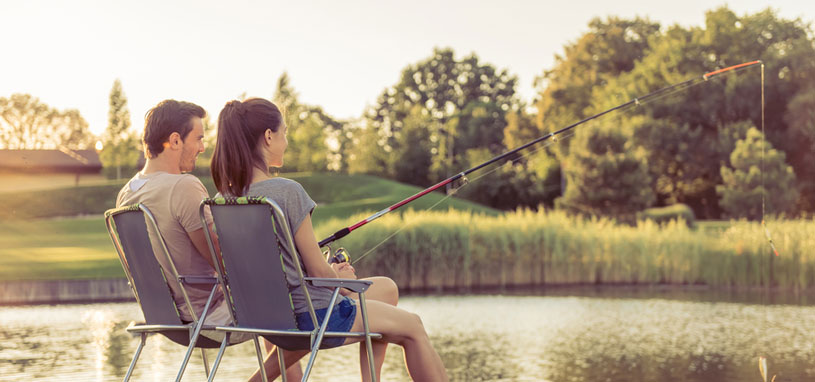 A perfect warm-weather-date is something on the water. So why not go fishing together and see what happens? It's a great opportunity to spend quality time with each other, away from distractions. If your date doesn't dig it, then hey... there's plenty more fish in the sea.
What's your perfect outdoor date?
At Ace Karts, we love getting outdoors and being active, so we're always looking for cheap outdoor activities to try with the objects of our affection. In our eyes, you don't have to spend a lot of money to plan a creative date, especially not in Melbourne! Any of the outdoor dates listed above will likely impress your date a whole lot more than the bog-standard 'let's get a drink then see a movie' suggestion.
While you may never have considered go-kart racing as an outdoor date idea before, there are a few things to consider before you try it:
Are there food options? At Ace Karts, we have an all-day kiosk as well as a BBQ area. So if you bring a few snags, you can set them sizzling as soon as you finish your race.
Are there any dress restrictions? We discourage skirts and dresses as they get in the way of serious racing – other than that, just wear whatever is comfortable!
Now that you're brimming with incredible ideas, the only thing that remains is to get your engine revving and find your dream date! See you at the track.
Must Read
Ace Karts on 28 October 2016
It was a fantastic night of racing as our finalists battled it out for the Grand Final win ...
Read more
Ace Karts on 18 April 2016
You've shopped around. You've looked at a couple of karting centres' websites. And after careful thought, you've decided to go with an indoor centre out in the sticks - mainly because it' ...
Read more